Keeping Up With the Information Age
After all these years we are still struggling to quickly adapt to the Information Age. Just about every day a new piece of technology, creative website layout, application or blog is either freshly introduced or updated. Here is a minor glimpse of just how fast we are progressing.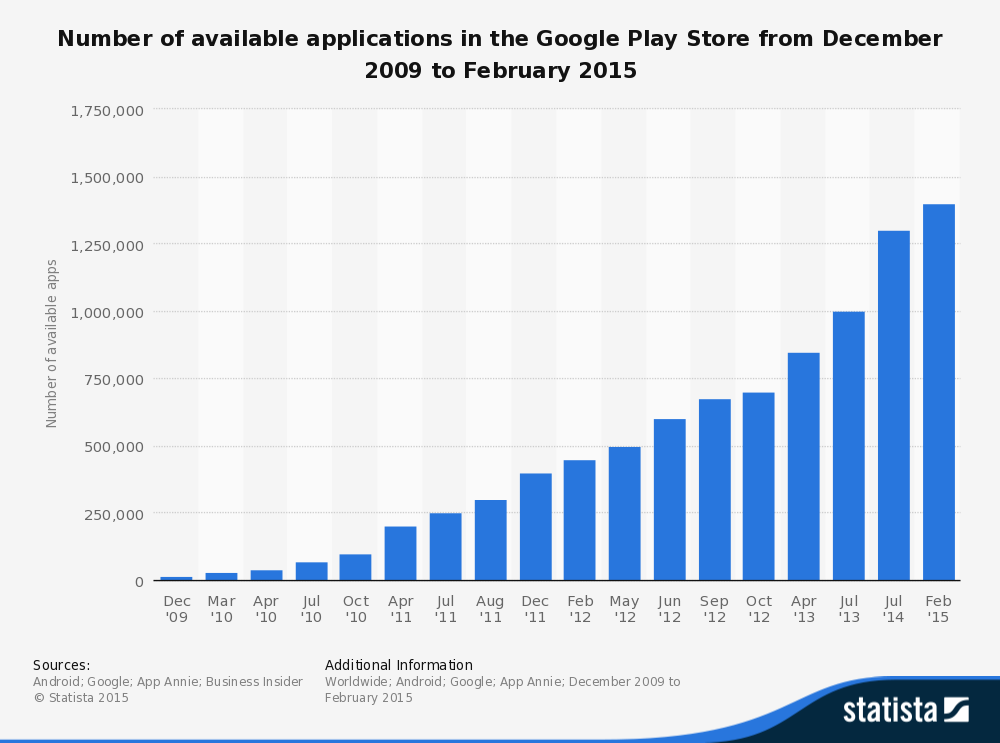 Find statistics at Statista
Global input and sharing has produced massive waves of information which in turn has resulted in a desperate need for constant technological advances in order to efficiently adapt. With so much information available at our fingertips it has now become overwhelming at times to sort and choose from all our sources.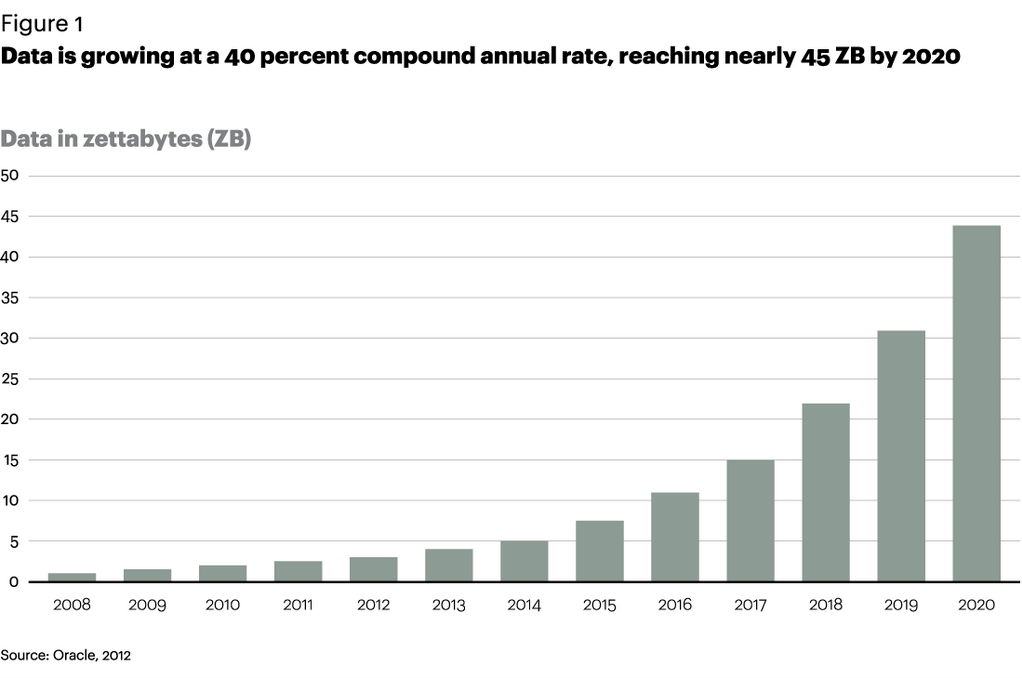 Why it is Critical to Adapt
It is important to acknowledge and quickly adapt to these times in order not to fall behind and become irrelevant. We are now living in a mental survival of the fittest within the cloud world. A great example of this is Google's current push towards mobile-friendly sites. In brief, Google will lower your website SEO rankings if your site is not mobile-friendly. Although this is being viewed as being an aggressive move on Google's part by some, we cannot deny that this is an important move towards progress and efficiency. Statistics have revealed that more people view web content through their phone.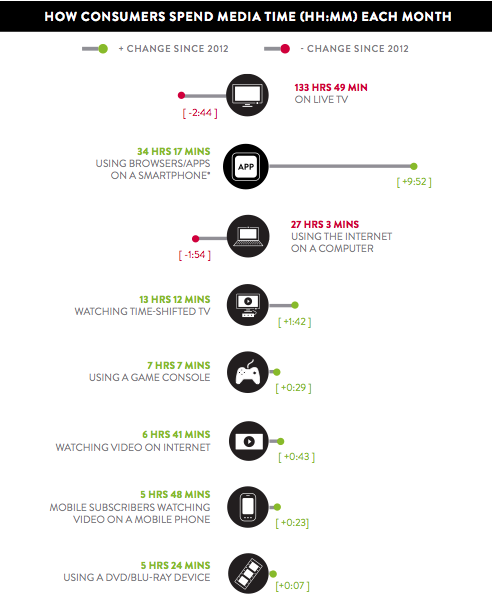 Source: Nielsen
We can assume this is because phones are currently the most convenient device to carry around. Technically this is a very smart move on their part because it is actually helping people and businesses become more efficient by making sure their presence is felt within the the medium most widely used to obtain information.
Adapting as a Business
Because the internet enhances exposure and marketing advantages, numerous companies have been quick to establish an online business presence, even the ones that you had never noticed or heard of before.

This is because the web has established more of a level playing field for everyone to grow towards success than ever before. Who is not going to take advantage of that in a world full of inevitable competition? This is why it is critical for you to work hard and do everything within your power to make your business stand out.
Creativity Changing the Standard Business Mode
We the people, by constantly wanting to improve our own businesses, have raised the bar for everyone else by hiring our expectations when it comes to establishing an online business presence. Subconsciously we have always desired work and education to be entertaining, but only recently has this concept become not only more possible but highly common and expected. We the users have made aesthetically pleasing visuals that inform and entertain all at the same time extremely attractive and valuable.
How to Stand Out as a Business
For this very reason, it is critical for businesses to dedicate time and effort into designing their company's brand image and webpage. Your number one goal when establishing an online business presence should be to leave a positive first impression on prospects from the very first glance. Your brand logo and company description itself, even from the search results page alone, should raise far more curiosity from the get go than all other similar businesses. In addition, everything else within your website needs to be designed in an entertaining and efficient manner that makes it easy for users to navigate and get informed. Interactive functions, videos, photographs and social media links work quite well just to name a few, but we will dive into those in more detail later.
Trust, in this highly competitive online atmosphere, if your web page is not up to par then you will lose your audience within seconds. Think about it this way, would you rather look up information about a business through PennySaver or in a personalized business pamphlet?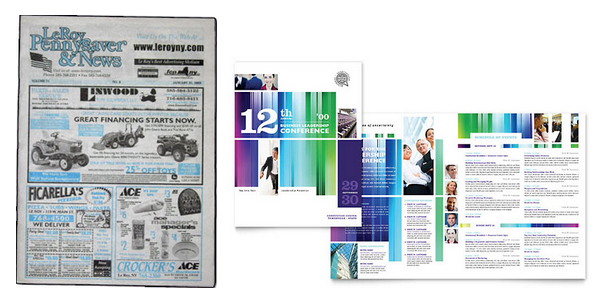 I would choose the latter because PennySaver is still mainly in black and white which makes it feel highly outdated plus it still quite limited in terms of content. The same can be said about a great website versus a mediocre one. Web Pages have endless possibilities so why not take advantage? Cyberspace is the "limit", your audience – the world. Go out there and capture it!